St. Mary, Mother of the Redeemer is alive in the spirit of Jesus Christ.
In April of 2014 we became yoked with Sacred Heart Church located in Groton City. We are two separate and completely unique parishes that share one Pastor, Rev. Dariusz K. Dudzik.
Whether visiting or moving to the area, we invite you to join us in celebrating the Word of our Lord, Jesus Christ. We welcome you to our parish family!
Mass Times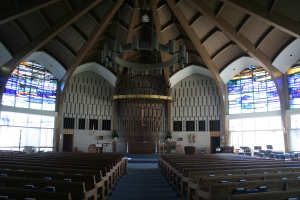 Saturday: 5:30 PM    Sunday: 7:30 AM, 11:00 AM
Saturday 4:00pm    Sunday 9:00 AM
Holy Days
8:00 AM St. Mary, Mother of the Redeemer Church,
7:00 PM Vigil – St. Mary, Mother of the Redeemer